UPDATE: We apologize. The video is from a neo-Nazi protest. While I certainly don't stand with neo-Nazis, it was never reported that they caused any violence. The violence came from others in the crowd, which even led to stabbings. The title of the article has been changed to reflect this information.
http://www.latimes.com/local/lanow/la-me-neo-nazi-stabbed-20160626-snap-htmlstory.html
http://www.latimes.com/local/lanow/la-me-ln-neo-nazi-event-stabbings-capitol-20160627-snap-story.html
Trending: We Are Going Back To Hillary's
http://www.sacbee.com/news/local/crime/article86099332.html
take our poll - story continues below
Completing this poll grants you access to Freedom Outpost updates free of charge. You may opt out at anytime. You also agree to this site's Privacy Policy and Terms of Use.
http://www.politicususa.com/2016/06/26/trump-supporting-neo-nazis-stab-5-people-protest-sacramento.html
It is no longer safe to sit outside in a public park in Sacramento, the capital of California. Look at these men who are hitting people with what appear to be long wooden sticks or baseball bats. Chaos ensues and people get up off of their blankets to get away from the violence. This is Obama's "hope and change."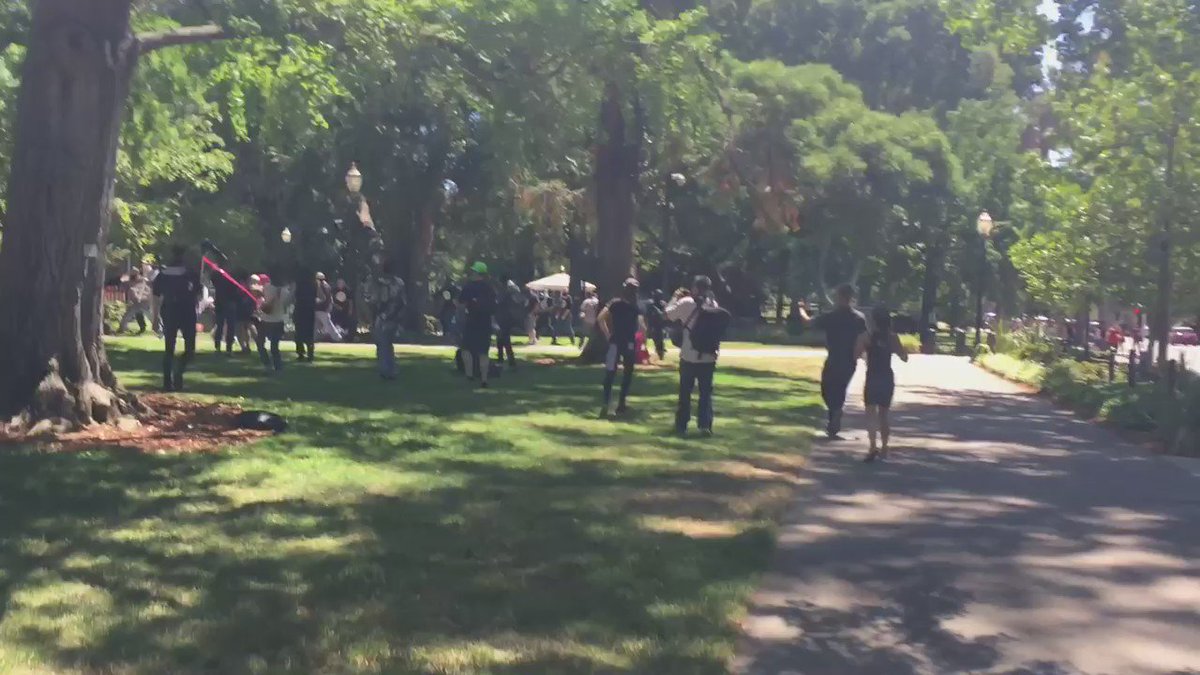 Bruce Porter, Jr.

@NetworksManager
Thanks for sharing!
We invite you to become an insider. Sign up for our free email newsletter, and we'll make sure to keep you in the loop.